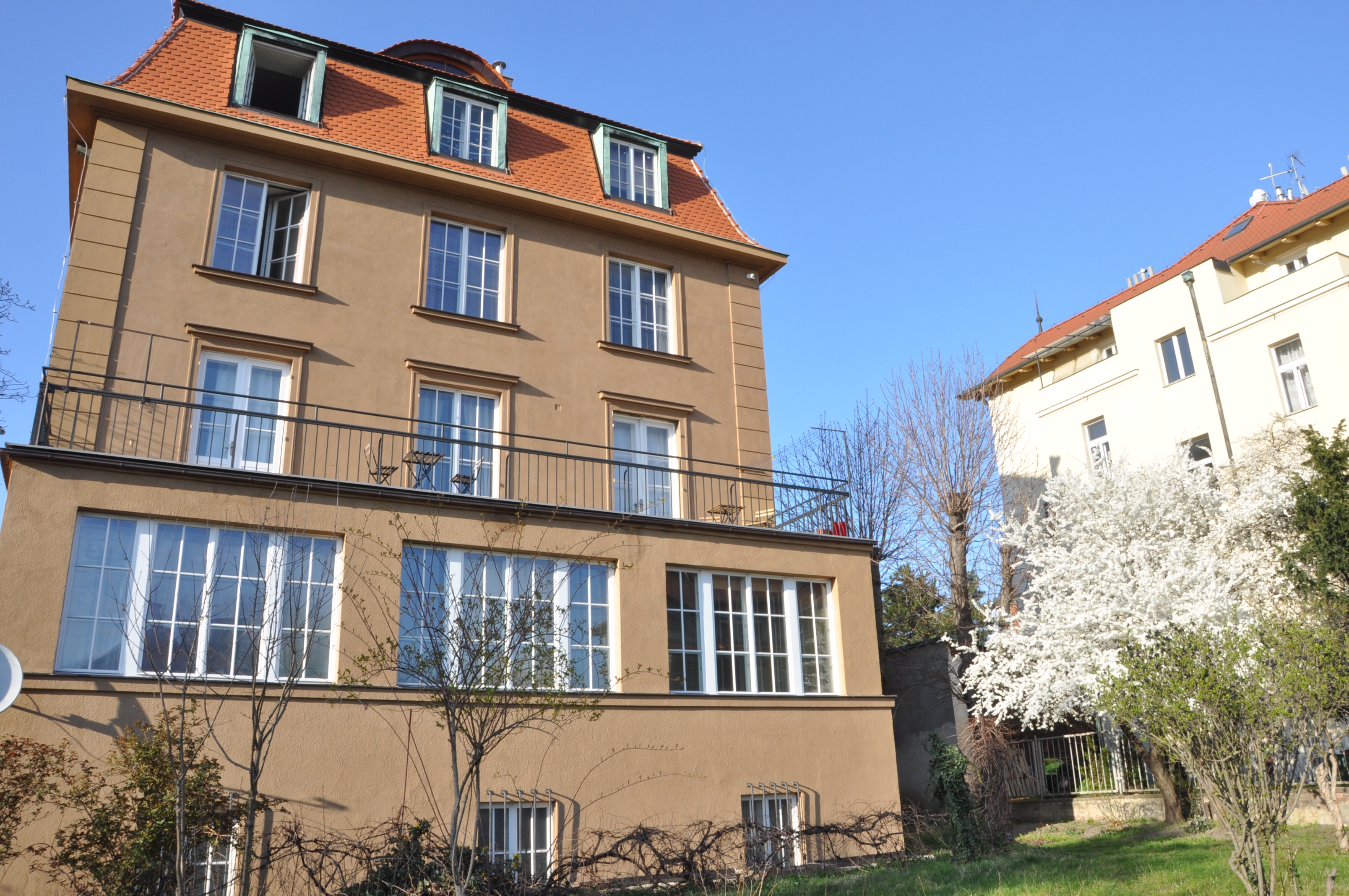 Have you ever been welcomed by real noble in Airbnb apartment?
Come to Prague villa district Hřebenky and door of your new temporary home will be opened by prince Lobkowicz, member of known European noble family.
Great comfortable flats with all the amenities, original furniture and access to amazing garden are prepared for your short and long term stays!
Try Cozy apartment in a villa quarter Hřebenky.
Prague villa rental offers you five spacious and bright flats. Also huge terrace and nice garden are available. You can rent individual apartments for your family holidays or honeymoon, while entire villa is available for large group of guests.
Stay in famous upmarket Prague villa quarter Hřebenka. The house has its own garden, but is situated close to the city center. Moreover, the house is full of original furniture, wooden floors, nice rugs and lot of original arts.
Historical Villa Prague Unique Terrace Garden 5BDR – Large Villa 4BDR Apartment Terrace Garden Washer – Comfy Villa Loft Great Residential Quarter – Shiny Villa Apartment 2BDR Washer/Nice Area – Bright Villa Apartment 2BDR Terrace Garden – Sunny Apartment Unique Villa 2BDR Terrace Washer – Spacious Villa Apartment Nice Quarter Garden Washer