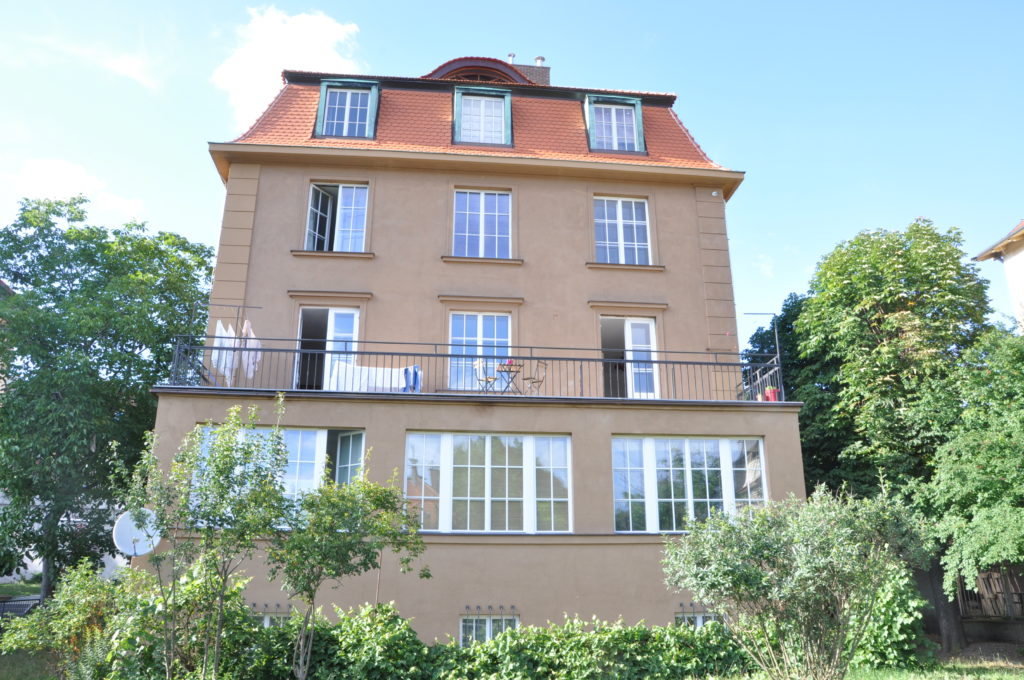 Prague villa rental offers you five spacious and bright flats. Also huge terrace and nice garden are available. You can rent individual apartments for your family holidays or honeymoon, while entire villa is available for large group of guests.
Stay in famous upmarket Prague villa quarter Hřebenka. The house has its own garden, but is situated close to the city center. Moreover, the house is full of original furniture, wooden floors, nice rugs and lot of original arts.
Historical Villa Prague Unique Terrace Garden 5BDR – Large Villa 4BDR Apartment Terrace Garden Washer – Comfy Villa Loft Great Residential Quarter – Shiny Villa Apartment 2BDR Washer/Nice Area – Bright Villa Apartment 2BDR Terrace Garden – Sunny Apartment Unique Villa 2BDR Terrace Washer – Spacious Villa Apartment Nice Quarter Garden Washer
Prague Villa Rental – Welcome to History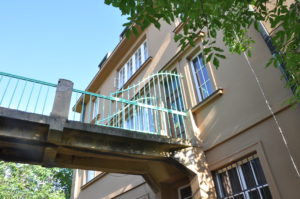 Apartments in our villa are very comfortable. Each has its own completely equipped kitchen, nice bathroom, washer and high speed WiFi.
Families maybe welcome also the baby cot and high chair availability, as well the barbecue equipment.
Noble Villa at Heart of Europe
Finally, history of the house can be found very interesting. Let´s stay in villa owned by Lobkowicz family, one of the well known European noble family with long tradition.
In addition, the Hřebenka residential quarter provides you great surroundings with lot of parks and nice walks opportunities. So you can spend your free time in Prague very actively, with easy access to all historical attractions. Also, you have posibility to taste the usual life in residential part of the city.
We are 10 mins away from Prague city center by bus or 15 mins by walk through nice park to metro station. The bus station is in front of the house.
Families, long and short term rentals welcomed! We can comfortably accommodate up to 25 guests.
Historical Villa Prague Unique Terrace Garden 5BDR
Large Villa 4BDR Apartment Terrace Garden Washer
Comfy Villa Loft Great Residential Quarter
Shiny Villa Apartment 2BDR Washer/Nice Area
Bright Villa Apartment 2BDR Terrace Garden
Sunny Apartment Unique Villa 2BDR Terrace Washer
Spacious Villa Apartment Nice Quarter Garden Washer