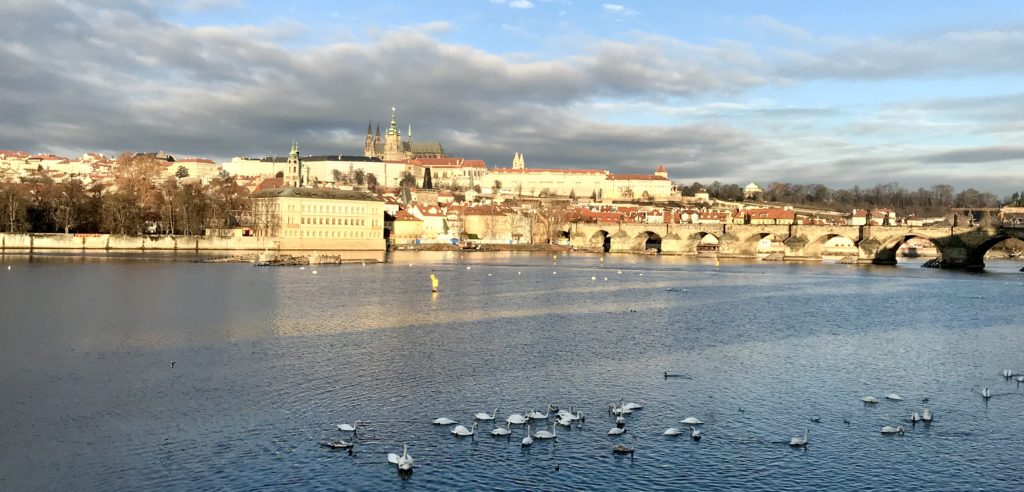 Welcome to Prague! In this website, you will find useful tips for staying in Prague, beautiful historical city in the heart of Europe. If you are looking for the accommodation in Prague Airbnb apartments, private, very local and listed on Airbnb, then you are in the right place.
When you want to stay in a nice and cozy place in the center of Old Prague, choose our Prague Airbnb accommodation. As a result, you will take nice memories from Prague with you. Of course you will be always welcome – families, friends, business visitors. 
We want to provide you with superb accommodation, therefore our places are continuously improved. What more, they are usually designed in respect to historical character of the building or the location.
List of unique, nice, clean Prague accommodation rentals is here.
Bed & Breakfast in Praha, Czech Republic. Studio in Dejvice, near Prague Castle and other attractions. Cozy studio equipped with a bathroom, a double bed and mattress, Wi-Fi, refrigerator, washing machine and microwave. Free parking is available. Cozy studio apartment in the 5th floor wi… View all listings in Praha
Bed & Breakfast in Praha, Czech Republic. Studio in Dejvice, near Prague Castle and other attractions. Cozy studio equipped with a bathroom, a double bed and mattress, Wi-Fi, refrigerator, washing machine and microwave. Free parking is available. Cozy studio apartment in the 5th floor wi… View all listings in Praha
Ubytování Praha centrum – Apartmány v samém srdci Prahy
Jedinečné výhledy na celou Prahu – poklad mezi apartmány Airbnb PLUS
Komfortní apartmán v samém srdci Prahy s terasou Airbnb PLUS
Elegantní apartmán v Lucerně – ubytování Praha centrum
Zpátky do historie – ubytování Praha centrum
Útulný apartmán v srdci Prahy – ubytování Praha centrum
Historický apartmán v srdci Prahy – ubytování Praha centrum
Bright Comfortable Hideaway in Central Prague
Prague Absolute Centre Hideaway TV Washer Dryer
Comfortable Flat Old Town Jewish Quarter St. Agnes 2BDR TV
The Magical Garden – Old House Prague Centre
Old Prague Baroque Gem with Terrace
Modern Living Nice Residential Area Vršovice TV Washer Dryer