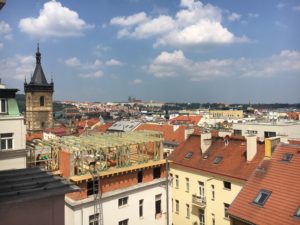 Prague as the pearl among historical cities of Europe offers many attractions, cultural events and possibility to spend very pleasant holidays here. Therefore find Prague Accommodation Rentals unique, nice, clean.
Prague Old Town, Jewish Quarter, Charles Bridge or Prague Castle overseeing Vltava River – all these world known places are very easy reachable, if you stay in Prague downtown or surroundings.
Here we offer links to nice and unique Prague accommodation rentals in apartments and rooms. Come and feel here as home, because we will welcome you warmly and provide you with useful informations and unique tips for spending your time in Prague really meaningfully.
Best Prague Accommodation Rentals in Prague Downtown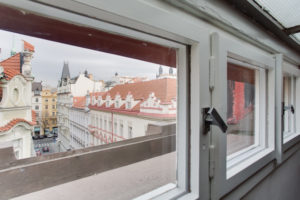 Sprawling City Views from an Enchanting Gem Airbnb PLUS
Comfortable Stay in the Heart of Prague 2BDR Terrace Airbnb PLUS
Bright Comfortable Hideaway in Central Prague
Lucerna Elegant Apartment at Heart of Prague
Prague Absolute Centre Hideaway TV Washer Dryer
Comfortable Flat Old Town Jewish Quarter St. Agnes 2BDR TV
Cozy Stay in the Heart of Prague 2BDR 2Baths
Living History in the Heart of Prague
The Magical Garden – Old House Prague Centre
Old Prague Baroque Gem with Terrace
Modern Living Nice Residential Area Vršovice TV Washer Dryer
Ubytování Praha centrum – Apartmány v samém srdci Prahy
Jedinečné výhledy na celou Prahu – poklad mezi apartmány Airbnb PLUS
Komfortní apartmán v samém srdci Prahy s terasou Airbnb PLUS
Elegantní apartmán v Lucerně – ubytování Praha centrum
Zpátky do historie – ubytování Praha centrum
Útulný apartmán v srdci Prahy – ubytování Praha centrum
Historický apartmán v srdci Prahy – ubytování Praha centrum
Bright Comfortable Hideaway in Central Prague
Prague Absolute Centre Hideaway TV Washer Dryer
Comfortable Flat Old Town Jewish Quarter St. Agnes 2BDR TV
The Magical Garden – Old House Prague Centre
Old Prague Baroque Gem with Terrace
Modern Living Nice Residential Area Vršovice TV Washer Dryer