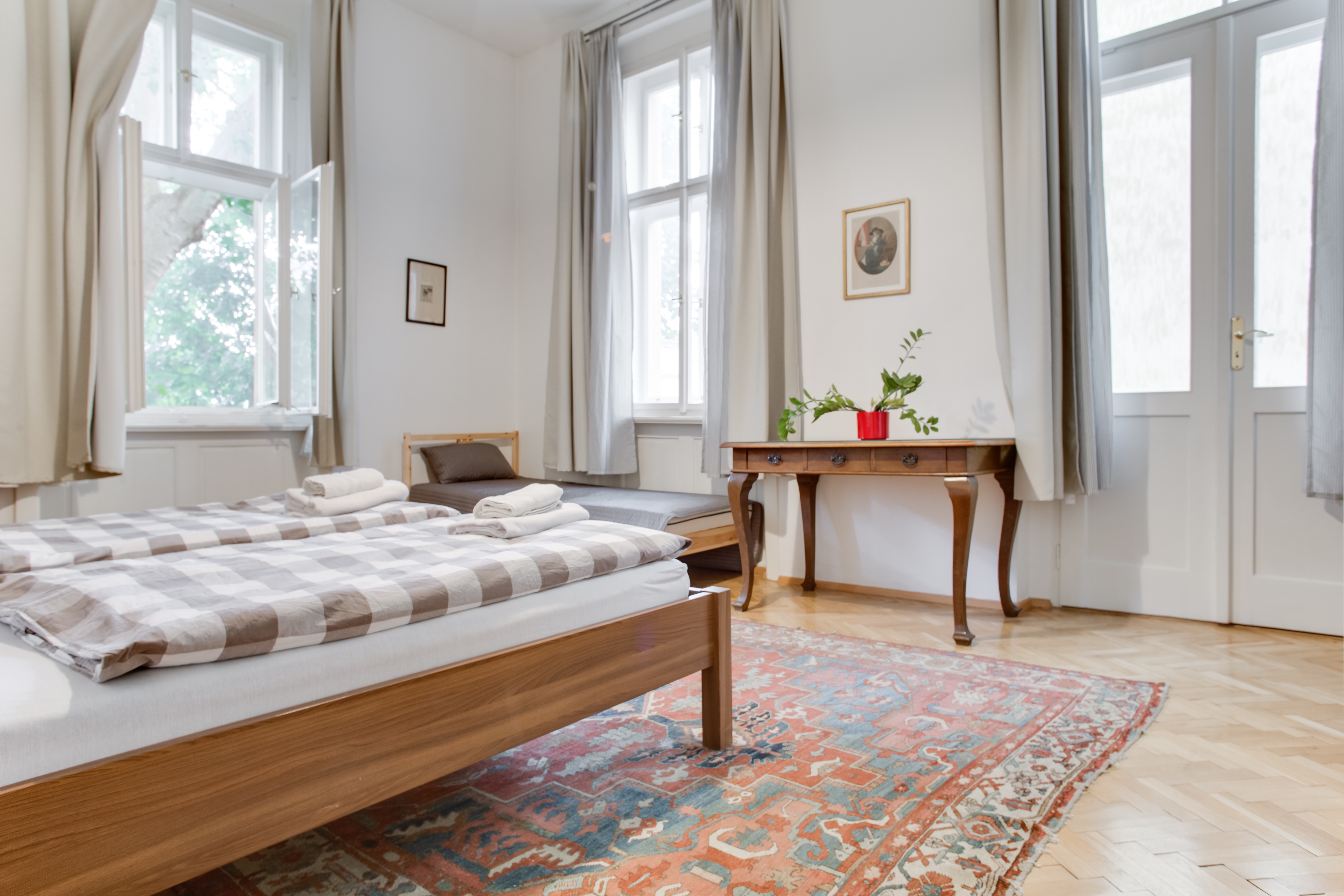 New Prague apartment in Airbnb Plus collection, this time really unique, with great historical atmosphere, nice terrace and all the equipment, which comfortable accommodation in the immediate centre of old Prague should offer. Baroque Gem in Old Prague Downtown Accommodation is inviting you to book it through Airbnb.
Baroque Gem in Old Prague Downtown Accommodation
Look down to the garden cafe from the private terrace while partaking of a BBQ lunch. Inside, brew espressos and cappuccinos via the advanced De'Longhi machine, to sip while watching Netflix, and browsing the original art from the family collection.
Old Prague Downtown Accommodation – Comfy, Unique, Quiet
There's plenty to see right on the doorstep, such as the Langhans house next door, complete with a cafe and gallery. Head across the road to the Lucerna Palace, which houses 2 cinemas. Bars and restaurants are also nearby on this busy street.
If you want to see our other apartments, look here.
Stay in baroque house with garden, rare in a busy centre of Prague, but the loudest sounds you'll hear are the bells of the neighboring church of Our Lady of the Snows or the public piano from Franciscans garden next to us. Come to relax and explore Prague Old Town gems.
The Magical Garden 100 meters from Wenceslas Square welcomes you to very quiet place. Welcome to hidden gem of Prague baroque architecture with one of the nicest courtyard in the city centre and the magical garden. Welcome to the Magical Garden Prague.
The house in his current historical shape was built by baroque genius K. I. Dientzenhofer in early 18th century.
You can stop here for a coffee and couple of minutes relax in the magical garden or you can stay here in cozy and comfortable apartments. You
Prague Comfortable Accommodation Historic Houses – Ubytování v samém srdci Prahy
Old Town Magical Stay 2BDR Historic House
Sprawling City Views from an Enchanting Gem
Pure Luxury Suite Friendly Calm Residence Prague
Comfortable Stay in Heart of Prague Historic House
Back to the History Prague Accommodation
Cozy Stay at Heart of Prague Historic House
Living History at Heart of Prague Historic House
Comfy Villa Loft Prague Residence Stay
Comfortable Flat Old Town Jewish Quarter St. Agnes 2BDR TV
The Magical Garden – Old House Prague Centre
Old Prague Baroque Gem with Terrace
Modern Living Nice Residential Area Vršovice TV Washer Dryer